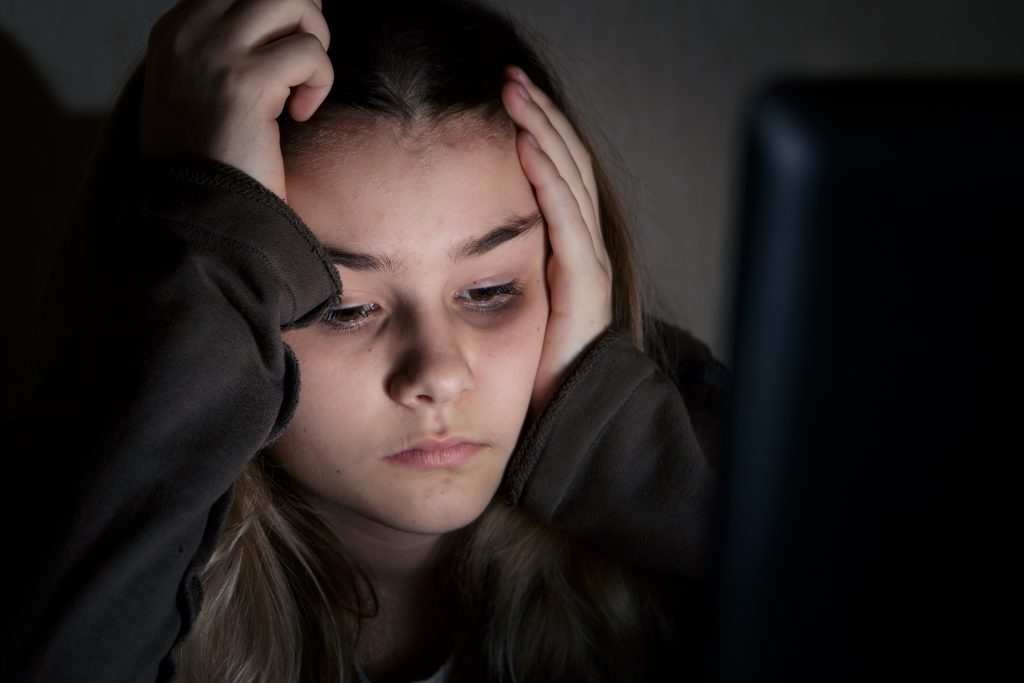 Wouldn't it be strange if schools only required PE class (aka: Physical Education or "gym class") for students with diagnosed physical conditions such as asthma, allergies, or obesity? I'm saying what if PE was optional for the so-called healthy kids?
That would be cruel, right? Can you imagine the shame and stigma for the kids in gym class?
Thankfully, schools don't do that! But it's a decent metaphor for what's happening in the world of mental health education.
When we single out kids for "mental health services" at school, we can accidentally increase the shame and stigma around mental health… and we can spread the common misconception that "mental health is only for people with problems." (Couldn't be further from the truth.)
Think about gym class. In the not-too-distant past, PE was not even a subject offered at schools. But over time we discovered overwhelming proof that PE helps all kids perform better in life… not just physically but also socially and even… academically.
That's why PE is required for all students.
But what about Mental Health Class?
In the United States kids and teens are not required to take a mental health class at school because it's not part of the core curriculum.
Schools don't offer it because, well… it's not a thing.
In my experience, after speaking at over 800 schools, I've never seen a mental health class required as part of the core curriculum in any K-12 school.
That's when we said, "how can we help?"
Multi-Tiered Systems of Supports
During the COVID-19 pandemic, I teamed up with a group of educators and mental health professionals to create a new book and curriculum called Mental Health 101.
Our goal is to help fill the gap by providing schools with a mental health curriculum that 1) prevents self-defeating and self-destructive behaviors like self-harm, violence, depression, and anxiety, and 2) promotes positive behaviors like resiliency, emotional intelligence, and positive coping skills for stress and anxiety.
We believe in a three-step approach to mental health in schools, and we believe all students should experience the first two steps.
1. Mental Health & Wellbeing Class (All Students: Tier 1)
We envision a future where all students take Mental Health and Wellbeing Class as a normal part of the school day, just like math, science, and reading. We are already piloting our Mental Health 101 curriculum in schools, and we can't wait to measure the impact, so we can make improvements along the way.
2. Prevention Programs (All Students: Tier 1)
All students benefit from programs that help prevent mental illness and reduce at-risk behaviors like bullying, self-harm, violence, and substance misuse. Prevention programs come in a wide variety of formats from school assemblies to social and emotional learning programs.
3. Custom Interventions (Some Students: Tier 2 and Tier 3)
School counselors and school psychologists have a huge responsibility in developing custom IEPs (individualized education plans) for students with mental health challenges and/or behavioral issues. These plans often include counseling or therapy, and sometimes they include medicine prescribed by a doctor.
The reality is: schools need all three tools at their disposal, but only have the last one: custom interventions.
Interventions, by definition, are meant to reduce or fix existing problems.
(And we do have a problem!)
The Centers for Disease Control found that during the first year of the pandemic (from February of 2020 to March of 2021) suicide attempts for teenage girls ages 12 – 17 rose by 50.6% compared to the year before the pandemic. (Click for source.) These are actual teens with names and families and hopefully big dreams for their lives.
Despite the growing need, schools remain under-staffed in the counseling department. The ratio of students to school psychologists is a staggering 1,400 to 1, and for school counselors, it's almost 500 to 1. (Click for source.)
And that says nothing of the first two steps, Mental Health Classes and Prevention Programs.
All of this begs the questions: without all three steps, why do so many students survive and thrive at school and in life?
In short – it's their parents and guardians.
It's also the support systems surrounding them (the trusted adults, teachers, friends, and programs) that keep them afloat during the storms of life.
By the same token, kids without that support system are left without a lifeboat.
As parents, educators, and community members, the system will never change unless we raise our voices and seek effective solutions for all students.
Without significant change, many students will remain isolated and lost at the time they need us the most.
4 Ways You Can Help
Here are four ways you can join the mission:
Purchase two copies of Mental Health 101 for Teens on Amazon. Read one copy and give the second to a teen or an educator in your life. And please leave a book review on Amazon! Here's the link: https://www.amazon.com/Mental-Health-101-Teens-Intelligence/dp/B08QC3SM45/.


Help us spread the word about MentalHealth101.org

by posting about our program on your social social media apps. Share your own story and use the hashtag

#MentalHealth101.


Ask your local school to book one of our Mental Health School Assembly Programs. We have training programs for all age groups, including students, parents, and educators.


Ask your school to use the Mental Health 101 Curriculum as a "Tier 1 Class" (meaning a required class for all students). Our online curriculum includes a brand new Teacher's Guide packed with resources like:



Classroom Discussion Questions

Collaborative Conversations & Group Activities

Student Journal Prompts

Family Discussion Guides available in English, Spanish, and Chinese
The world is facing a growing mental health crisis. Depression, anxiety, and violence are on the rise. And if we do what we've always done, we'll get what we've always got (as the saying goes), so that means WE HAVE TO DO SOMETHING.
For us, the mission is clear: do our part to make Mental Health and Wellbeing Class a "Tier 1" required course at schools around the globe, just like math, science, and reading.
We hope you'll join the mission and make it a reality at your school! Please fill out the Contact Form at https://mentalhealth101.org, and we'll be in touch as soon as possible.