Tom Thelen – Motivational Speaker
Endorsement from Principal Maurice Williams
How his school received an award from the California Dept. of Education
Tom Thelen is one of America's top motivational speakers on the topics of mental health and bullying prevention. His new book, Mental Health 101 For Teens, is an Amazon #1 New Release. 
Tom has spoken at over 800 schools and conferences and has been interviewed on NBC, CBS, FOX, and PBS. Tom is a Certified Instructor in Youth Mental Health First Aid, a training program by the National Council for Mental Wellbeing.
As the founder of the nonprofit, ResetSchools.org, Tom and his team created the award-winning Mental Health 101 Book and Curriculum, a program that teaches students positive skills like respect, responsibility, and resiliency, as well as coping skills for stress and anxiety. 
Tom is also the founder of NoBullyingSchools.com, an evidence-based bullying prevention program with a smartphone app and video lessons on the topics of bullying, mental health, social skills, and resiliency.
Tom graduated from Grace University with a bachelor's of science degree and went on to write three books for students including Teen Leadership Revolution, Victimproof, and Mental Health 101 for Teens. He and his wife, Casie, have four school-aged children and live in Cocoa, Florida.
Click here to View Tom's Media Kit »
Watch Tom's interview on Mental Health 101
Mental Health Speaker Tom Thelen on NBC
Mental Health 101 is a new book and curriculum that shows students how to take the next step in their lifelong journey toward greater mental health and wellbeing. Written by four leading experts, Mental Health 101 gives teens practical tools for living a life of respect, responsibility, and resiliency.
Learn more about our curriculum at https://MentalHealth101.org.
The Top 10 Goals of Mental Health 101​
Check out Tom's recent interview in Industry Era Review Magazine. In this issue, Mental Health 101, is recognized as one of the Top 10 Education Solution Providers of 2021 for innovative work in the field of education reform. Go behind the scenes as Tom describes his last in-person speech before all schools were closed due to the COVID-19 pandemic. Learn about Tom's speech at Starbucks Corporate Headquarters and why he thinks now is the time to address the mental health crisis in teens. Read the full article at this link.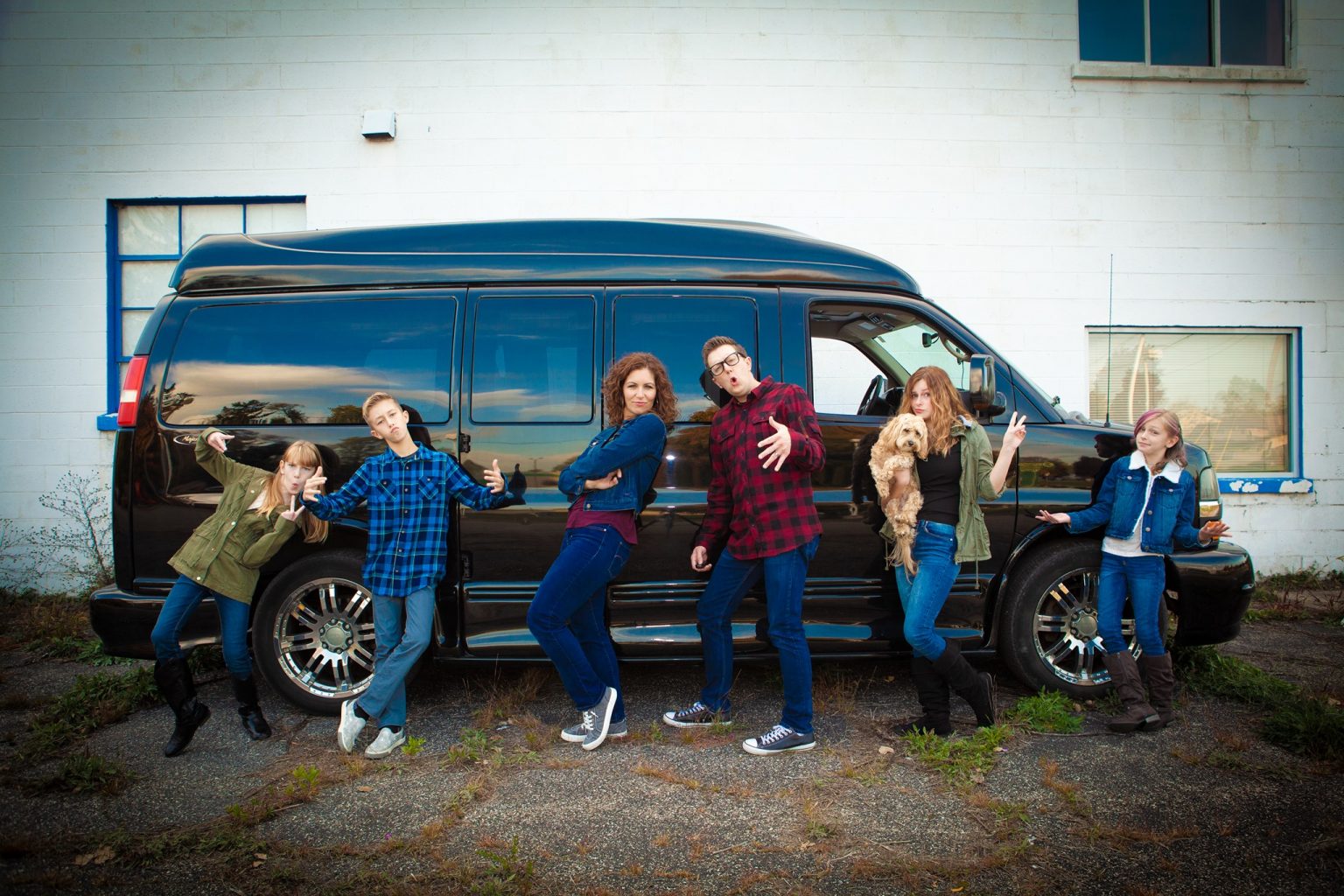 Hi, I'm Tom Thelen, lead author of Mental Health 101 for Teens. Most importantly, I'm a husband and a dad. I've been married to my wife Casie since 2003, and we have four wonderful (most of the time wonderful) children together. As I grow as a husband and dad, I become a better speaker.
Since 2012, I've spoken at over 800 schools and conferences on the topics of bullying prevention, resiliency, and mental health. My message has always been 100% positive, non-controversial, and free from any political or religious agenda.
As a teen, my English Teacher believed in me at a time when I didn't believe in myself. Through her guidance, I got counseling and started taking the positive steps needed to turn my life around. Now I get to take that same message of hope to students, parents, and educators around the world.
My goal in every speech is to 1) Connect with the audience through an authentic message. 2) Teach universal values like respect, responsibility, and resiliency. And 3) Inspire everyone to take the next positive step in their lives. When students take ownership of their choices, it creates a triple-win for the students, the families, and the school district.
I look forward to partnering with you to bring the message of bullying prevention and mental health to the students, parents, and educators in your district!
Watch Tom's Interview on Teen Mental Health
Book Tom to speak at your event
Educators! Contact us to schedule a free 15-minute consultation. Call 616-987-0444.